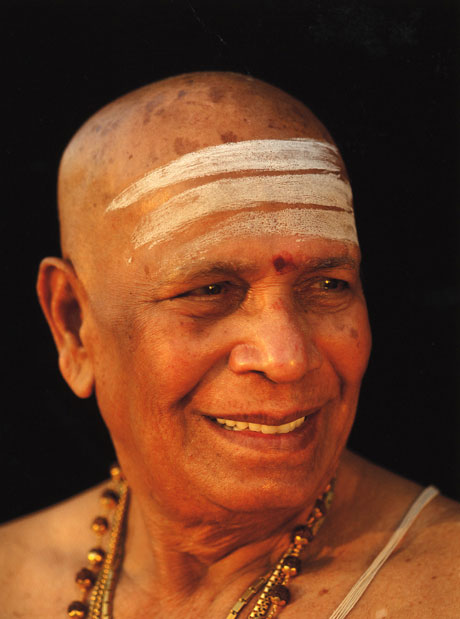 Ashtanga Yoga
Ashtanga has been made popular in the last twenty years by popular names like Sting and Madonna. Its origins trace back to the early 1900s. The current living Guru of Ashtanga is Sri Pattabhi Jois.
About the Practice
Ashtanga focuses primarily on asanas with some instruction on breathing. Asanas are held for five long deep breathes followed by variations on the Sun Salutation, Surya Namaskar as a means of transition from one asana to the next. There are six series to Ashtanga with the idea that one series is practiced per day followed by a day off. The beginning and end of every series is the same. The asanas in the middle are different from series to series and the order of the asanas is very specific. From one series to the next, the difficulty of the middle asanas gets substantially more challenging. Most people that practice yoga have trouble completely doing the first series; very few students practice even part of the second series. Ashtanga is a wonderful overall workout providing the benefit of opening up the body's energy channels. This is an excellent practice for people that need strong structure, reliability, and few surprises.

Lewis Rothlein
I got into practicing Ashtanga about a couple years before I moved into the Baba Siri Chand Ashram. I was going to Lewis Rothlein's classes. He opened and later sold has his own studio, Full Circle Yoga and that is where I recommend going to classes if you are in the Orlando area and interested this form of yoga. When I moved into the ashram, the director of the ashram was into doing Ashtanga. So, I was doing it there as well.
Stretching vs Eccentric Contraction
When I went to massage school, my whole point of view on yoga changed. My new understanding of anatomy and physiology made me aware that when muscle is torn up the body replaces it with connective tissue not new muscle tissue. I realized that I had been approaching yoga like going to the gym and lifting weights and had missed the point that I'm suppose to be doing something good and kind for my body. I also realized that technically stretching does not occur in Ashtanga Yoga, but rather eccentric contraction. By that I'm saying that stretching occurs when there is no load on the muscle being lengthened. In Ashtanga, almost all poses involve balancing the body against gravity and using the muscle that is being lengthened. This is an inherently injury prone approach and requires a great deal of care and honoring the limits of one's body.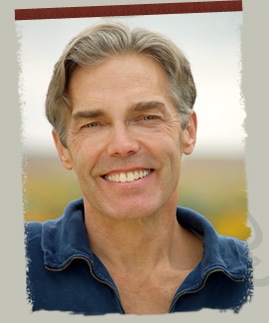 Richard Freeman
I have more recently been going to Richard Freeman's classes in Boulder at the Yoga Workshop. I highly recommend going to his classes if you are in the Boulder area or at one of the many places he travels to guest teach and give workshops.
Richard emphasizes fluidity and using inertia to move effortlessly from one posture to another. His point of view on practicing yoga is ecstasy in motion. I would venture to guess that his point of view on reality is dominated by pleasure; whereas, nearly everyone else measures everything relative to pain.
Richard puts a great deal of focus on developing awareness for the pelvic floor and the palate of the mouth, two very important areas of the body that bring subtly to yoga. He emphasizes that the pelvic floor should be contracted before certain movements begin, such as returning to samasthiti from a forward bend in a sun salutaion. Uniquely, he asserts that the pelvic floor is inversely related to the palate; that is, when the palate is open and soft, the pelvic floor is encouraged to rise and contract. Likewise, when the pelvic floor is lifted, the palate is more likely to soften.
Richard is on the blissful edge of physical yoga in the Ashtanga lineage.